We love serving the people of Tipton Indiana! At Shirley's Chem-Dry we understand that a carpet cleaning makes all the difference in your home. A carpet cleaning makes your carpet look and feel better. What's more, a carpet cleaning improves indoor air quality and removes 89% of airborne bacteria along with 98% of allergens from carpet. Take a look below to see our impressive before and after results. Results like those could be yours after you schedule a carpet cleaning with Shirley's Chem-Dry.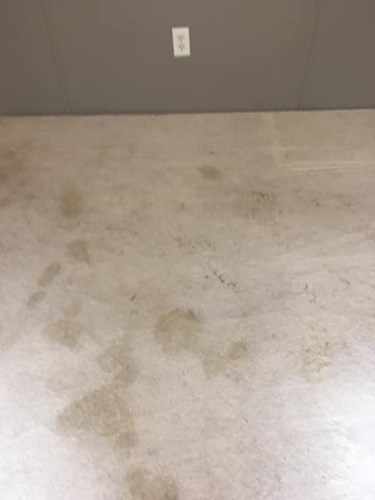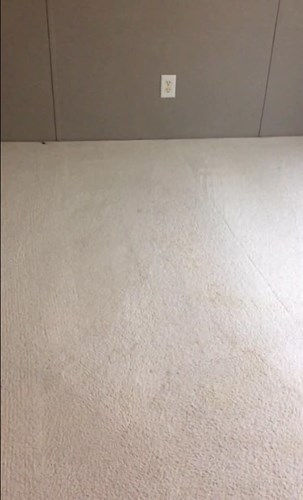 Sometimes it's shocking how great a carpet cleaning can look!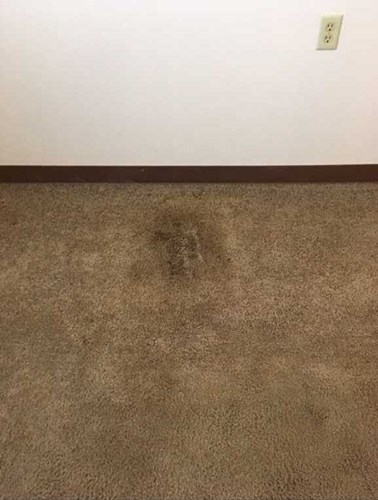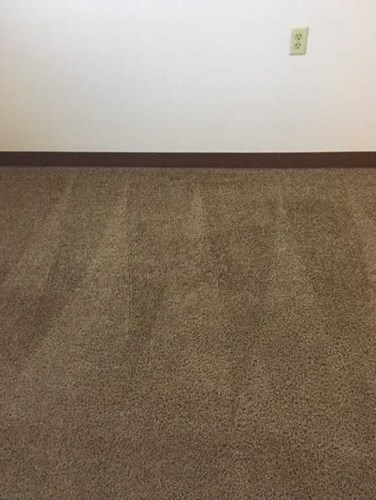 Our carpet cleaners are trained to remove all kinds of stains and dirt from carpet.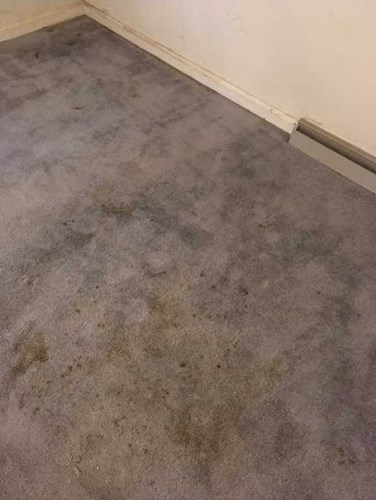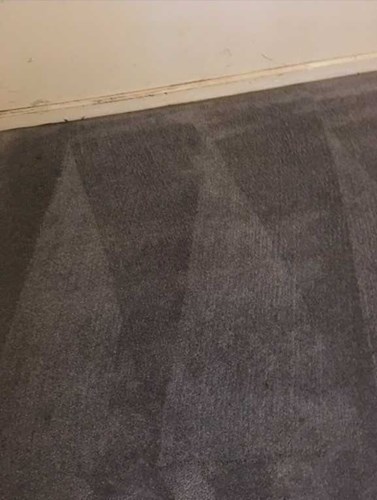 Take a look at these incredible before and after carpet cleaning in Tipton IN! You could see results like this in your home.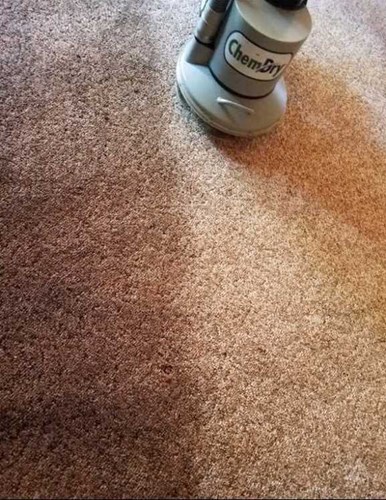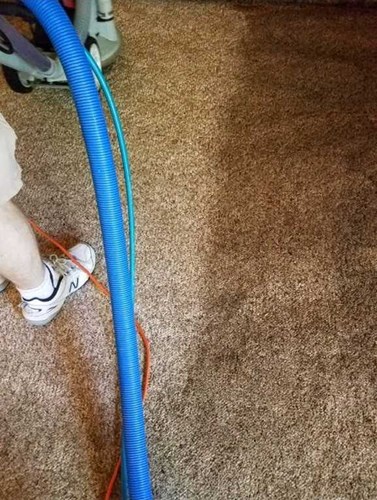 A carpet cleaning machines gets a gentle and effective clean.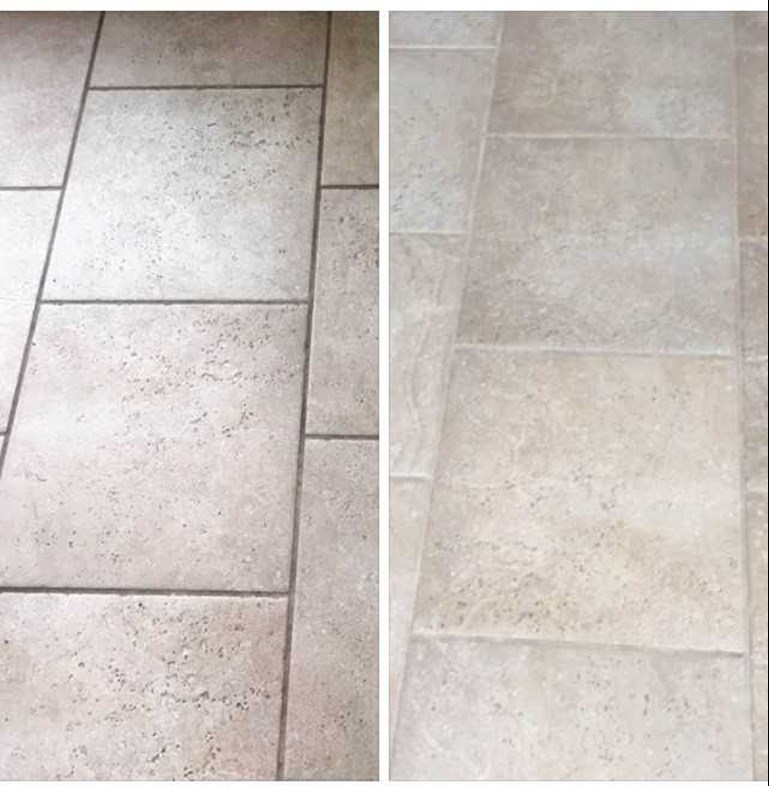 Did you know those dark lines in your grout aren't supposed to be there?
Check out this image above that shows the true color of the grout in this home! Think you don't need a tile cleaning? Think again.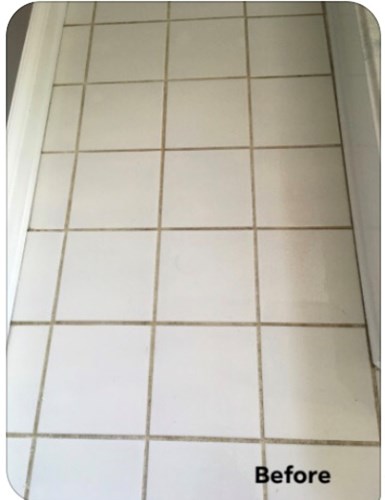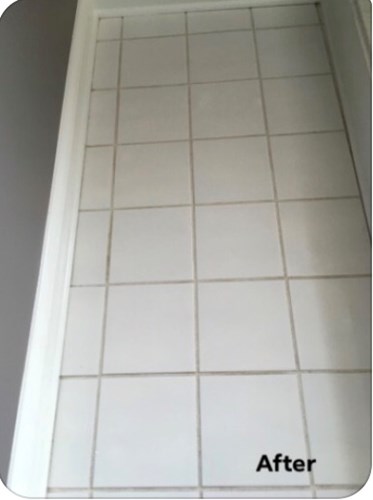 Finally have the clean tile you've always wanted with a tile and grout cleaning by Shriley's Chem Dry in Tipton, IN!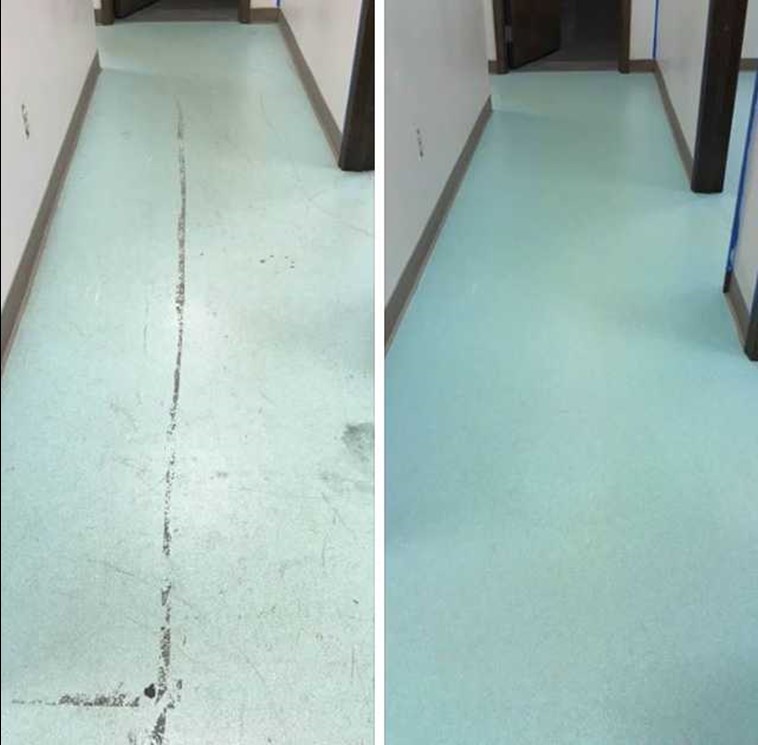 Can you believe this transformation?! This picture shows before and after results on cleaning a vinyl floor in Kokomo IN.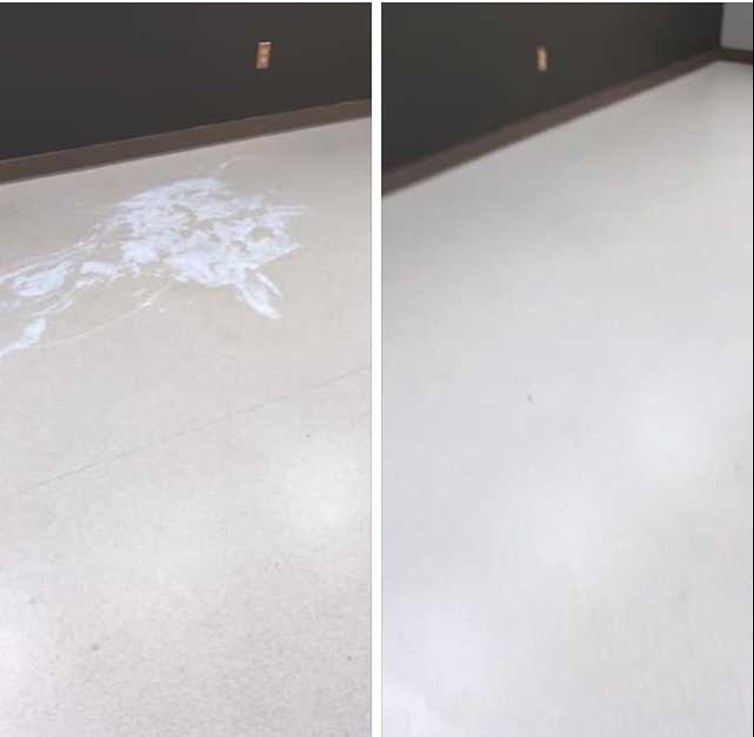 Paint in the wrong spot is a horrible mess... that's why we remove it!
This photo shows a before and after cleaning of paint on a vinyl floor in Hamilton County Indiana.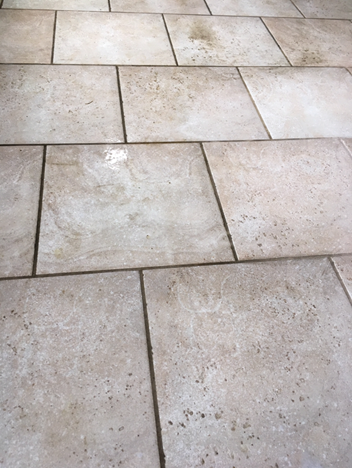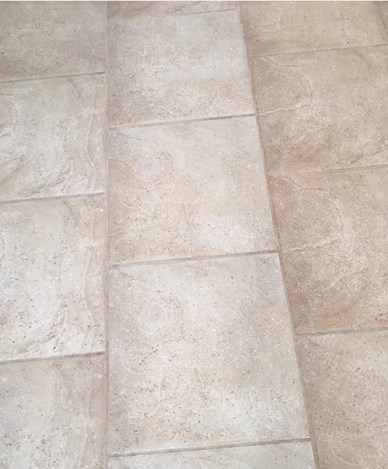 A tile and grout cleaning keeps your family healthy and happy!
BACK TO BLOGS