Happy National Yoga Month! September is a great time to start yoga if it's something you've never done but thought about doing. If you haven't considered it, take a look at the benefits: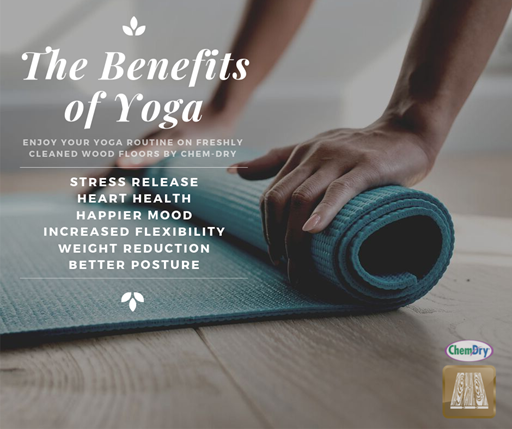 There are many mental and physical benefits of yoga. 
Increased flexibility

Weight reduction

Muscle strength

Stress release

Better posture

Heart health

Happier mood
Plus yoga is a great activity to do by yourself or with friends. Even kids can do yoga! 
Your Tipton IN home is a place of center and focus. Just about everything you do in life can be done indoors.
If your morning routine includes a 10-30 minute yoga sesh, there is something you need to consider. 
If yoga is something you integrate or will be integrating, into your daily life, make sure the place you do it is clean. Book today.
If you're anything like most parents in Tipton, your yoga session starts by rolling out your mat across the wood floor in your home. It makes for the perfect surface for optimal support. 
Something that might break your piece of mind during a yoga session is the dirty state of your wood floor. Mopping can get surface bacteria, but many more hides deep in the wood floor. We offer wood floor cleaning because we understand a simple mopping isn't good enough. We perform a deep cleaning of the wood using a green-certified cleaner to remove dirt, debris, and other contaminants. Afterward, we apply a protectant to seal out bacteria. Finally, we polish the floor so it looks as clean as it is on the inside! Schedule to see how we do it.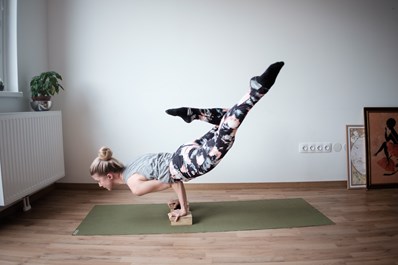 A clean space makes for a clean mind. Let us remove the bad stuff so you can get back to enjoying the good. Welcome peace of mind into your home with clean wood floors and a round of yoga.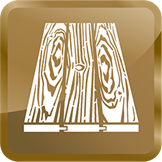 BACK TO BLOGS