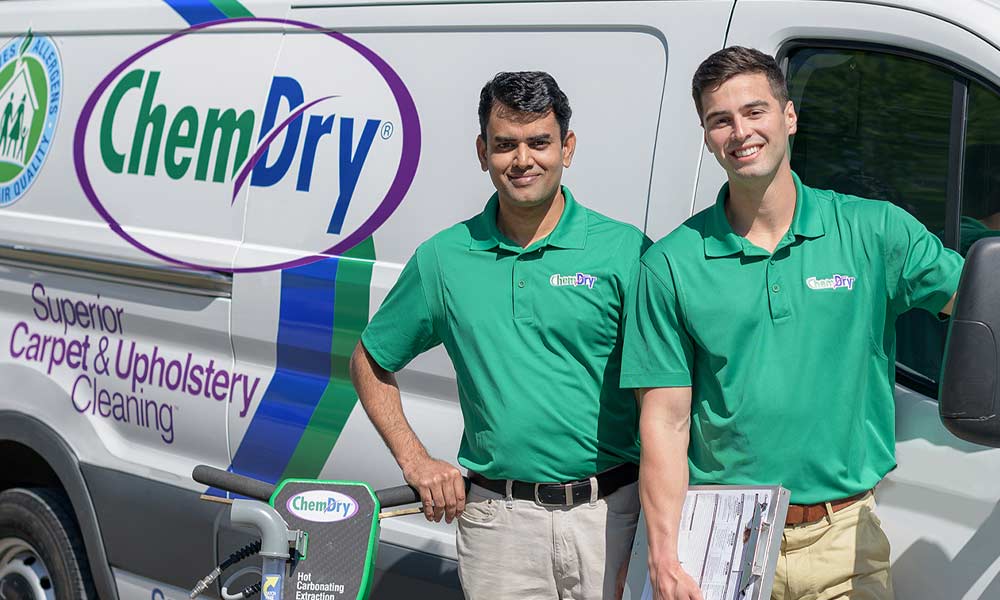 Carpet and Upholstery Cleaning in Kokomo IN
Carpet Cleaning Kokomo, IN
There is never a better time to clean your carpets and leave your home with the Shirley's Chem-Dry difference of a Drier, Cleaner, and Healthier in Kokomo, IN. When you make the Chem-Dry choice you not only save money in the long run since our techniques resist resoiling and require less cleaning, but you also save time since most carpets are dry in just 1-2 hours. Our success is due to our proprietary carpet cleaning solution, The Natural, which is not only professional strength but Green Certified. We use just a fraction of the moisture that typical steam cleaning requires which eliminates any chance of mold, mildew or bacteria from growing in your clean carpets since your carpets won't sit wet for days.
Regular carpet cleanings with Shirley's Chem-Dry will not only you have a healthier home but it will reduce the amount of dust and allergens in your home or business. We even have a Dust Mite Anti-Allergen Treatment that is proven effective against allergens left by household dust mites. This treatment is applied by our professional technicians to carpet or upholstery after cleaning that helps neutralize common allergies.  Many of our customers have reported a significant reduction in allergy symptoms after we've applied this product.
Proudly serving Kokomo IN with superior carpet and upholstery cleaning.







Free Quote
Contact us to get a free quote and request a service appointment. We'll discuss your needs, provide you with a no-obligation quote and can begin the cleaning process at your convenience.