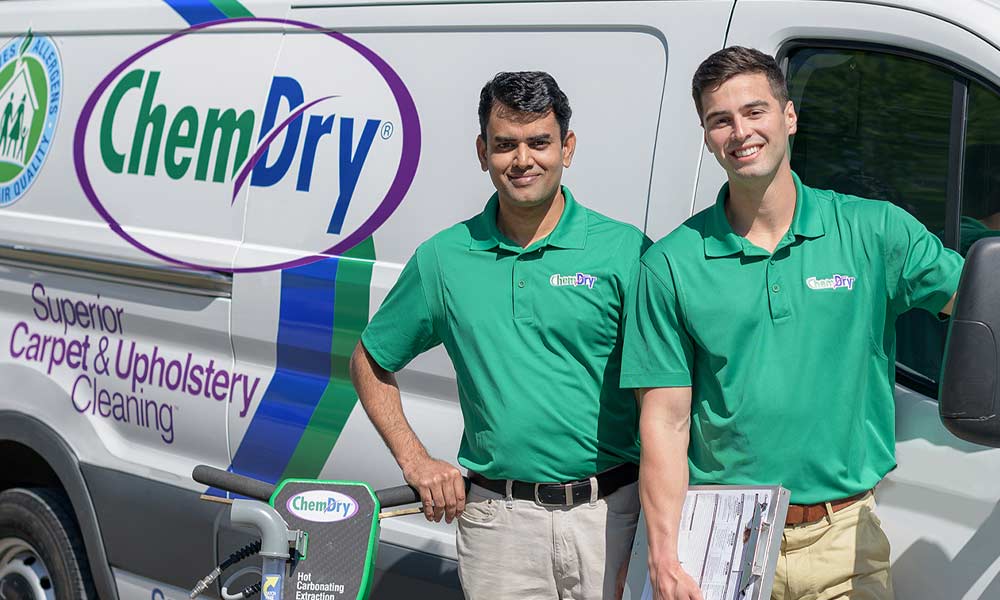 Carpet Cleaning Noblesville, IN
In Noblesville, IN, Shirley's Chem-Dry will delight you with carpet cleaning that is not only the cleanest but also the healthiest and fastest drying in the industry. Our expertly trained technicians will apply Chem-Dry patented products that are gentle on carpets and property and safe for people and pets.  We don't need the soaps, detergents, or harsh chemicals to accomplish our great cleaning results, because we have the power of crystal clear carbonating bubbles. The ingredients used in our cleaner are copied from Mother Nature herself.
Often the harsh soaps the competition uses leaves behind a sticky residue that attracts dirt and grime, making them dirtier faster. While on the other hand, our innovative methods resist re-soiling, meaning your carpets will need to be cleaned less often. The carbonating solutions penetrate deep in to the base of the carpet, literally exploding dirt and grime off of the fiber's surface. Then our certified, trained technicians use hot water extraction to lift the dirty particles to the surface where they are whisked away. This concept is almost identical to that of using club soda to remove a stain from a shirt. It's because of this powerful carpet cleaning solution that we only use a fifth of the water that typical carpet cleaning needs which means your carpets are clean and dry in just 1-2 hours. Our services in Noblesville, IN will be delivered by trustworthy, friendly and knowledgeable professionals at Shirley's Chem-Dry.







Free Quote
Contact us to get a free quote and request a service appointment. We'll discuss your needs, provide you with a no-obligation quote and can begin the cleaning process at your convenience.