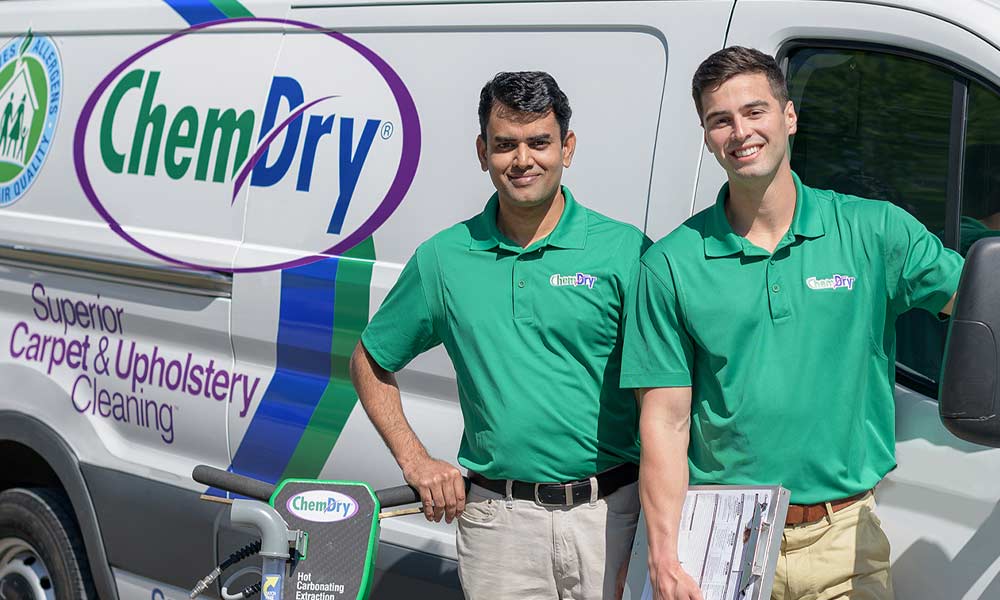 Carpet Cleaning Tipton IN
Carpet Cleaning Tipton, IN
There are a lot of carpet cleaning companies in Tipton, IN - steam cleaners, carpet shampoo solutions, vacuum cleaning and more.  If you want your carpets cleaned so well that they look like new, at an affordable price, by honest trained professionals, with top of the market products and cleaning solutions then you're at the right place. Shirley's Chem-Dry has a unique approach to carpet cleaning & stain removal is unlike any other typical steam cleaner - in fact, it's patented.
While other carpet cleaners might use gallons of water and harsh soaps and chemicals, we don't.  In fact, we use just a fraction of the moisture which means your carpets will be completely dry in 1-2 hours. No other carpet cleaner can even come close to that short of a dry time. Our quicker dry time not only means you can get back to life quicker, but it prevents mold, mildew, and other bacteria's that a longer dry time can cause. Our approach to carpet cleaning, that is specific to Chem-Dry alone, provides a drier, cleaner, healthier experience in your home or business.
We take pride in the fact that we can obliterate carpet stains that most other carpet cleaning companies in the area are simply not able to clean. The secret lies in the power of carbonation - Only Shirley's Chem-Dry uses a patented carbonated cleaning solution that uses millions of bubbles to blast away any dirt or tough stains, lifting them to the surface to be swept away by our powerful equipment. That solution, The Natural®, is completely Green Certificated, all natural, nontoxic, hypoallergenic and safe for your home, family, pets and the environment. Put our trained technicians to the test in Tipton, IN.
Tipton, IN






Free Quote
Contact us to get a free quote and request a service appointment. We'll discuss your needs, provide you with a no-obligation quote and can begin the cleaning process at your convenience.